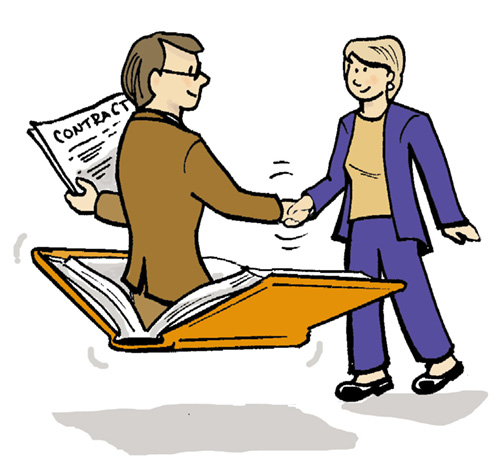 Developing Writers:
Are you just starting out as a writer? Finishing or reworking a first draft? We can help you:
Bring your story to life
Find your voice and develop your story
Receive guidance and editorial oversight
Develop and nurture your creativity
Submitting Writers:
Are you an experienced writer with a finished manuscript? Are you looking to take the next steps toward publishing your book? We can assist with:
Analyzing the current market demands and industry standards
Refining your story & positioning your book in the marketplace
Working through the publishing process
Navigating the ever-changing publishing landscape
Authors and Small-Press Publishers:
Are you an author or publisher looking to put your backlist or new titles into the hands of readers? We can support and advise you with:
Book production & distribution
Media planning & marketing concepts
Project management
Navigating the Changing World of Publishing
So, you've always dreamed about writing a book.
Thirty years ago, you would have come up with an idea, then written and submitted your manuscript, hoping for that book contract. Best-sellers could realize an advance, and receive marketing budgets. The publisher's public relations department would have set you up with a tour schedule and media interviews to maximize promotion and sales.  Once finished, you would then have sat happily down to write your next bestseller.  
Publishing Today (How the World of Publishing has Changed)
Times have changed, and the world of publishing is not as simple as it once was. Today, there are more new books introduced in publishing. It is difficult to make any publication stand out, and you will find that you are competing against 13 million other books in print or ebook across the globe. 
This industry evolution poses more challenges than ever for writers. At this point in history, the publishing world is in a never-ending state of change due to everything from technology (websites and social media), to consumer buying habits, new print options, and more.
In addition, writers today must also take into account the complexities of the business, intense competition, and the consolidation of publishers.
But don't despair! Everything isn't gloom and doom. While today's publishing world has its own challenges, there are also more opportunities for publishing success available to you than ever before—so that you, the writer, can achieve your dream of sharing your creative self with your stories.
And at Jennifer McCord Associates, we're here to help you on your journey to achieve that. Contact us today to get started!